The TBS Group contributes to the sustainable development of society through using the power of media in its business activities, which center on broadcasting.
TOPICS
TBS is Member of UN "SDG Media Compact"
United Nations "Sustainable Development Goals (SDGs)" adopted by all UN member states in 2015, call to address global challenges including poverty, climate change, and inequality, and to meet the development goals by 2030.
TBS joined the "SDG Media Compact" to play its part as a news medium to raise awareness of SDGs and help give energy to such action.
We will collaborate with the UN and other members of the compact to put extra effort into broadcasting the social issues associated with SDGs, and to support the global movement towards meeting the goals.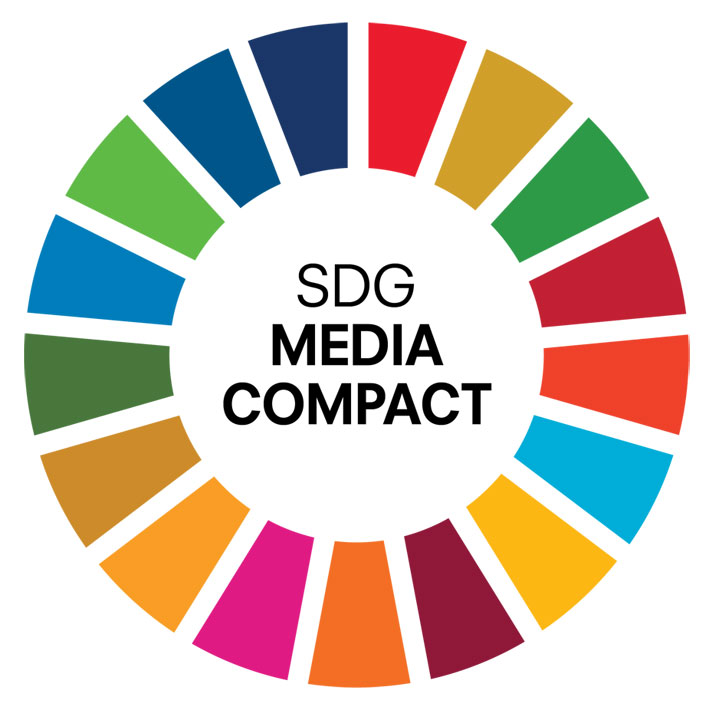 Initiatives to Promote Renewable Energies
By partnering with Minna-denryoku, Inc., the TBS Group has switched over the power supply of TBS Radio Toda Transmission Station to renewable energy in December 2018, and shifted three more facilities, TBS Akasaka ACT Theater, Mynavi BLITZ AKASAKA, and Akasaka Sacas square, to 100% renewable energy in October 2019.
The TBS Group continues to consider and promote the transitioning of facilities to renewable energy.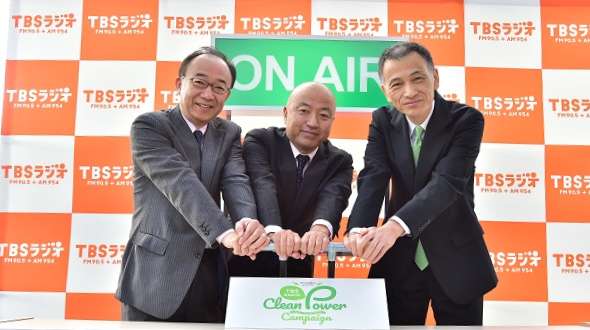 Establishment of Diversity Policy "T-Work"
Committed to further advancing work-style reform, we are calling our unique TBS working style "T-Work."
Telework
Our telework system was put into operation in October 2019.
Currently the system has been implemented for employees engaged in caring for the elderly or children, or undergoing medical treatment, but we plan to expand it to cater for general employees.
Hanasacas Daycare
TBS Television,Inc., Hakuhodo Inc. and Hakuhodo DY Media Partners Inc. jointly operate Hanasacas Daycare,an in-house facility for children of employees at these three companies and for children living in the surrounding areas.As well as helping families raising children,Hanasacas reinforces each company's diversity training by enabling parents with different viewpoints and values to become acquainted.
In-house university TBS Group University
The TBS Group has opened a place of learning that all employees can access in 2018.
TBS Group University organizes various classes useful to facilitate career and personal improvement in order to encourage ongoing growth and continue contribution to society in response to an era of turbulent change.