Our Purpose
The TBS Group contributes to the sustainable development of society through using the power of media in its business activities, which center on broadcasting.
TOPICS
"House to Make the Earth Smile" attracts 5,000 visitors and completes its four-month run (2021-11-14)
In July 2021, TBS opened a place called "House to Make the Earth Smile" in Akasaka Biz Tower Shops & Dining, with the aim of making the SDGs more familiar and providing an opportunity for people to take action. It had a total of more than 5,000 visitors over a period of about four months.

In addition to introducing TBS's initiatives related to the SDGs, various collaborative exhibitions were held :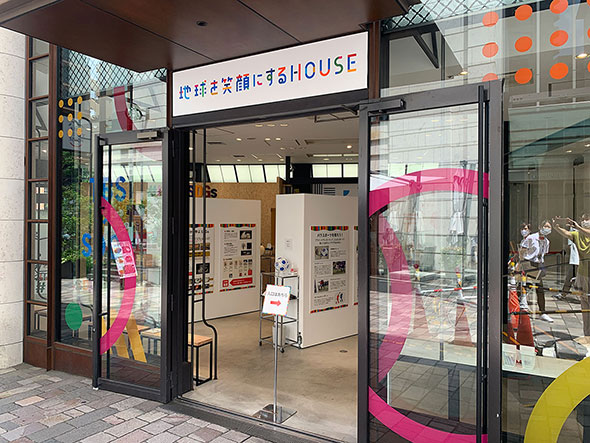 Phase1: >"Hello Kitty SDGs"
An exhibition of Hello Kitty, who is working with the United Nations to spread the SDGs around the world.
> Learning from Edo era Introduced in BS-TBS "Nippon! Rekishi Kantei" by BS-TBS, about the sustainable lifestyle of the Edo people.
>Parasport exhibition (wheelchair basketball, blind soccer)

Phase 2: >Japanese Summer Festival "Omatsuri" in Akasaka
Introducing typical Japanese summer festivals (Aomori Nebuta Festival,Sendai Tanabata Festival, Tokushima Awa Odori Festival, Kochi Yosakoi Festival, Okinawa Eisa Festival) with their decorations and costumes.

Phase 3: >"Let's Compare the World with SDGs"
Introducing the SDGs of the countries of origin of the foreign members of the popular TV program "Sekai Kurabete-mitara".
>Exhibition of "DigiCon6ASIA" works
SDGs-related works were selected from the video contest held by TBS every year. 

Phase 4: >*"STOP Global Warming! Hints to Make the Earth Smile"
Lerning about global warming with contents such as: Tangible Earth/SPHERE,Gakken's illustrated book LIVE POCKET "Endangered Animals",YouTube "Dobutsu Kiso-tengai WakuWaku"...etc
TBS HOLDINGS announces endorsement of Task Force on Climate-Related Financial Disclosures(TCFD) (2021-11-11)
TBS HOLDINGS(TBSHD) announced its endorsement of the final recommendation report published by the Task Force on Climate-Related Financial Disclosures (TCFD), which was established by the Financial Stability Board (FSB).
  In recent years, climate change has made a significant impact on the business environment and management of companies, as seen in the increasing damage caused by extreme weather events and large-scale natural disasters that are identified to be caused by global warming.
 With the endorsement of the TCFD recommendations, TBSHD will take the opportunity to actively disclose information on both the risks and opportunities that climate change presents to its business, from the perspectives of strategy, risk management, and governance. In addition, the entire Group will contribute to the realization of a sustainable society by raising awareness of the issue of global climate crisis and promoting innovation and behavioral change by making the best of its media capabilities more than ever.

Establishment of the Sustainability Committee and formulation of the "TBS Group Sustainability Policy"
TBSHD has established a new Sustainability Committee chaired by the President on October 1, 2021, and formulated a Sustainability Policy, which was approved by the Board of Directors at a meeting held on Nov.11. Both will further strengthen and accelerate the Group-wide efforts to make our community sustainable.
TBS Group Sustainability Policy
As a media outlet with a social mission, the TBS Group will build broad partnerships with all ranges of the stakeholders in order to co-create a delighted and sustainable society.
We will work on resolving environmental and social issues through the fair and accurate dissemination of intelligence and the provision of content and services.
We will respect human rights and diverse values, and contribute to making a community full of hope.
We will comply with laws, admire social norms, and conduct fair and transparent corporate activities.
We will recognize diverse work styles and create a safe and rewarding workplace where employees can exercise their creativity.

<Contribution to the achievement of the SDGs>
 The TBS Group will contribute to the achievement of the SDGs by 2030 by providing a wide range of content and services, acting as a starting point for social action, and through broad-based partnerships, contributing to the realization of a society full of hope where "no one is left behind."

<TBS Group Charter of Behavior>
 We have established the TBS Group Charter of Corporate Behavior in order to gain the trust of all our stakeholders, and to act as a corporate group that is needed to fulfill our social mission.
>>TBS Group Charter of Behavior (Japanese only)
SDG action campaign "WEEK to Make the Earth Smile" Vol. 3 (2021-11-07)
From November 1 to 7, TBS Group held the third edition of its SDG action campaign "WEEK to Make the Earth Smile", during which news, information, and entertainment programs from TBS TV, TBS Radio and BS-TBS aired various topics related to SDGs (Sustainable Development Goals). Two of the TBS' most popular programs, quiz show "Todai-ou" and entertainment show "Sekai Kurabetemitara", were combined to create a special SDGs program. BS-TBS aired a special program which looked at the future of the Earth from the perspective of the universe.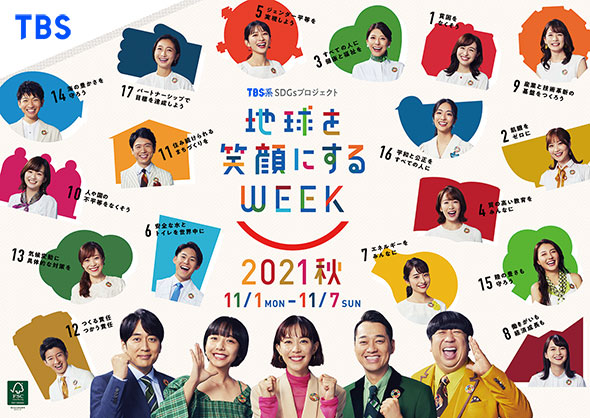 During this period, an event called "Mottainai Square" was held at Akasaka Sacas Square in front of the TBS broadcasting center. The aim of the event was to help children learn about global warming while having fun. Workshops and attractions included a human-powered mini-SL, a honey bee class, a weather caster experience, making kaleidoscope using plastic waste from the ocean, and flower art "Infiorata" using flowers that would otherwise be thrown away.

This year's campaign theme is "Let's try action, SDGs", encouraging people to think about what they can do and take action to solve social issues common to the international community, such as climate change, poverty, and violation of human rights. According to our survey, among viewers who have continuously watched our campaign, over 90% either already have or are willing to take action related to SDGs.
TBS Midoriyama Studio to be "100% renewable energy studio" in FY2021(2021-05-13)
As a part of its efforts to drive actions on the United Nations Sustainable Development Goals and combat climate change, the electricity consumed at the company's TBS Midoriyama Studio will be 100% renewable for FY2021. This will be accomplished by the utilization of the Japanese Government's J-credit certificate, and will make TBS Midoriyama Studio one of the largest "100% renewable energy studios" in Japan.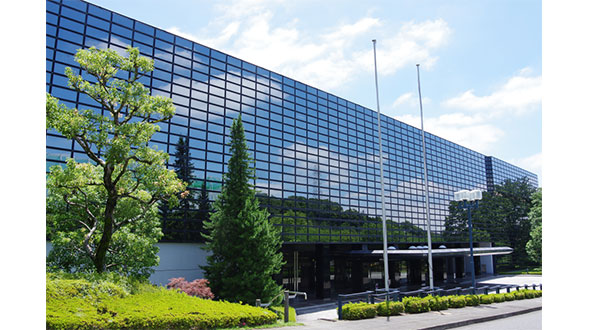 The "J-credit (renewable energy originated)" certificate is a program authorized by the Japanese government, in which the government certifies the amount of greenhouse gas emission reductions through the use of renewable power generation as carbon "credits".
The "J-credits" that will be used at Midoriyama are specifically derived from renewable energy generated via photovoltaic power generation installed in domestic residences, and will be purchased through Minna Denryoku, Inc.

TBS Midoriyama Studio is one of the largest television studios in Japan. Many TV dramas have been filmed here, and the open sets were used for the production of popular game show "Takeshi's Castle" in the 1980s, and the sports and entertainment program "SASUKE" – known around the world as "Ninja Warrior" - since the 1990s. In the international editions of "Ninja Warrior", the goal is to reach "Mt. Midoriyama" and considered a sacred place for fans.
SDGs action campaign "Week to Make the Earth Smile vol.2" (2021-05-05)
From April 26th to May 5th, 2021, the TBS Group conducted the second edition of the SDGs campaign "Week to Make the Earth Smile".
This time the theme was "Let's try action, SDGs" which suggested our viewers to start from what each one of us can do, a step forward from the previous campaign which the theme was to "learn about the SDGs".
As for TBS TV, a total of 36 programs, including news, information, and entertainment programs, participated in the event, with a total of about 24 hours of broadcasting time spent on projects addressing the various social issues listed in the 17 goals of the SDGs.
During this period, we also held an online event titled "Make the Earth Smile Festival," with various contents where children could enjoy learning about the SDGs.
【 Campaign site(Japanese Only)】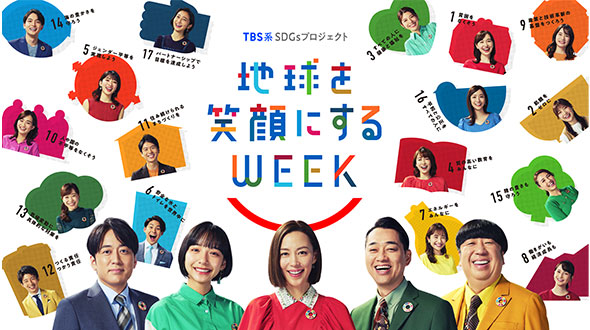 TBS group SDGs Action Campaign
"Week to Make The Earth Smile"
From November 23 to 29, 2020, TBS Group held its first SDGs action campaign titled "Week to Make the Earth Smile", in which more than 40 programs participated from TBS TV, BS-TBS , and TBS Radio.
In the campaign, we introduced various efforts by the international community, companies, and individuals to meet the goals of SDGs, called for people to learn and think about what each of us can do to solve common issues facing the world, such as poverty, disparity, and global warming.
TBS is Member of UN "SDG Media Compact"
In August 2019, TBS joined the "SDG Media Compact" to play its part as a news medium to raise awareness of SDGs and help give energy to such action.
We will collaborate with the UN and other members of the compact to put extra effort into broadcasting the social issues associated with SDGs, and to support the global movement towards meeting the goals.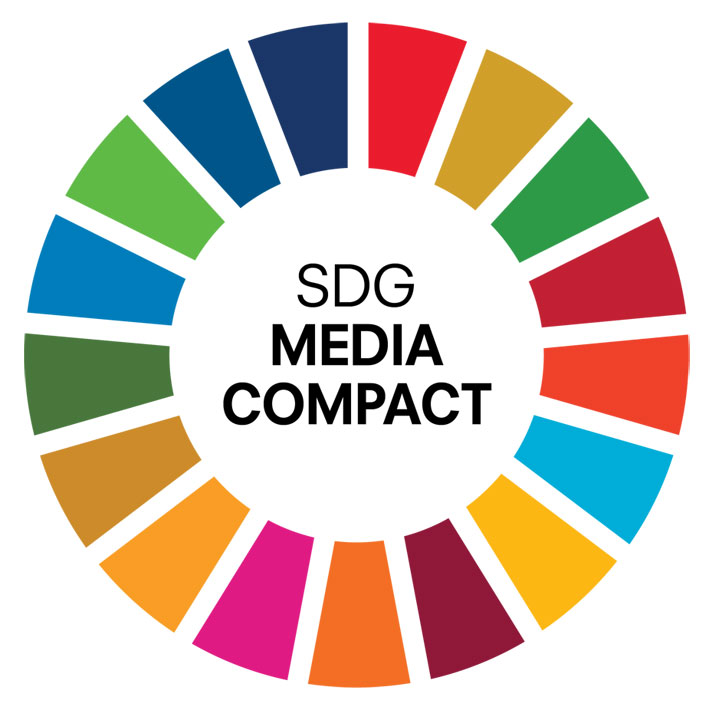 Environment
Initiatives to Promote Renewable Energies
By partnering with Minna-denryoku, Inc., the TBS Group has switched over the power supply of TBS Radio Toda Transmission Station to renewable energy in December 2018, and shifted three more facilities, TBS Akasaka ACT Theater, Mynavi BLITZ AKASAKA, and Akasaka Sacas square, to 100% renewable energy in October 2019.
The Akasaka ACT Theater became Japan's first large-scale theater to operate on 100% renewable energy.
The TBS Group continues to consider and promote the transitioning of facilities to renewable energy.
Renewable energy covers 1 million kWh out of the annual electricity used by the TBS
Broadcast Center
TBS purchases 1 million kWh worth of RECs (renewable energy certificates) annually, for its Broadcast Center.

This initiative started in 2007 through the "Green Power Certificate System" of Japan Natural Energy Company Limited.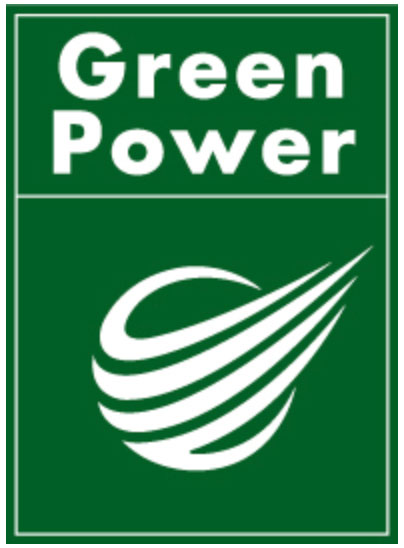 Efforts to reduce CO2 emissions
TBS is working to reduce CO2 emissions from its broadcasting center.
In FY 2020, the reduction rate was 42.5%, mainly due to a decrease in the number of employees coming to work due to COVID-19.
In FY 2021, we aim to reduce CO2 emissions by 37.0% or more, to exceed the FY 2019 level.

Actual CO2 emissions and reductions are disclosed in the TBS Group Integrated Report 2021.(p70-71)
>>TBS Group Integrated Report 2021
Diversity & Inclusion
Law for the Promotion of Women's Activities
In order to improve the employment environment in which women can play an active role, an action plan will be formulated as follows.

Plan period : April 1, 2020 to March 31, 2025 (5 years)
Issue : Although the disparity between men and women has been improving over the years, the percentage of women among directors and executives is still low.
Target: We will strive to increase the percentage of female managers to 20% or more within the plan period.

Details of Initiatives
| | |
| --- | --- |
| Approach 1: | Promotion to be fair regardless of gender. |
| Approach 2: | Career support training for female employees and managers. |
| Approach 3: | Create an environment in which employees can play an active role in work while raising children. |
Establishment of Diversity Policy "T-Work"
"T-work" is a new effective work style we pursue, and "T" stands for "TBS", "time management" and "tele-work"

TBS Group has been making an effort to create a comfortable working environment with efforts such as Hanasacas Daycare, in-house university "TBS Group University", and a job return system.

We will promote a work style that is unique to TBS, where people with diverse values and ways of thinking work together with respect.
Telework
Our telework system was put into operation in October 2019.
Initially, telework was implemented for employees facing nursing care, childcare and medical treatment, but as a countermeasure against the new coronavirus, the program has been expanded to include all the employees.
Hanasacas Daycare
TBS Television,Inc., Hakuhodo Inc. and Hakuhodo DY Media Partners Inc. jointly operate Hanasacas Daycare,an in-house facility for children of employees at these three companies and for children living in the surrounding areas.As well as helping families raising children,Hanasacas reinforces each company's diversity training by enabling parents with different viewpoints and values to become acquainted.
In-house university TBS Group University
The TBS Group has opened a place of learning that all employees can access in 2018.
TBS Group University organizes various classes useful to facilitate career and personal improvement in order to encourage ongoing growth and continue contribution to society in response to an era of turbulent change.

TBS Group University offer various lectures; on SDGs, on LGBT etc. which give our emplyees chance to learn about different perspectives in the society.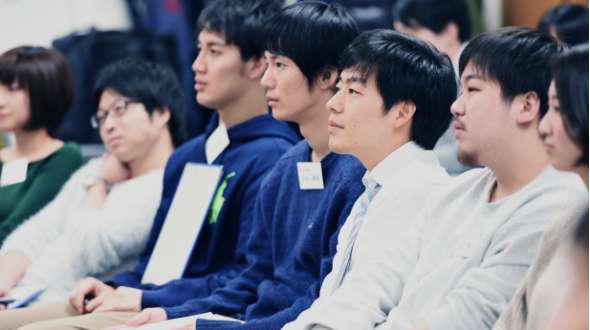 CSR
TBS Group pursues corporate activities with a commitment to corporate social responsibility (CSR), and actively contributes to building a better society and global environment.

Through our broadcast and other activities, we promote environmental conservation, support cultural activities, and aim to realize a prosperous society that recognizes the diversity of ways of being.

We also work on media literacy education.

As part of our CSR activities, TBS organizes "DigiCon6 Asia", an annual prestigious digital content competition, which supports aspiring and talented creators throughout Asia.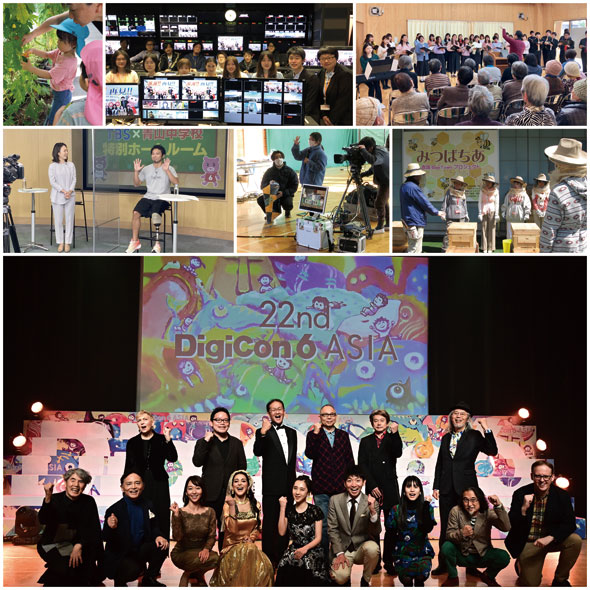 Our various CSR activities are introduced here. (Japanese only)